Ongk Kroo version of Luang Por Pae Famous Pra Somdej Sai Rung (Rainbow Somdej) Amulet, made from Nuea Pong Puttakun (Non-Baked Naturally Dried and Hardened Sacred Powder Amulet), this was one of the Ongk Kroo versions made with Single Solid 24 K Takrut Insert.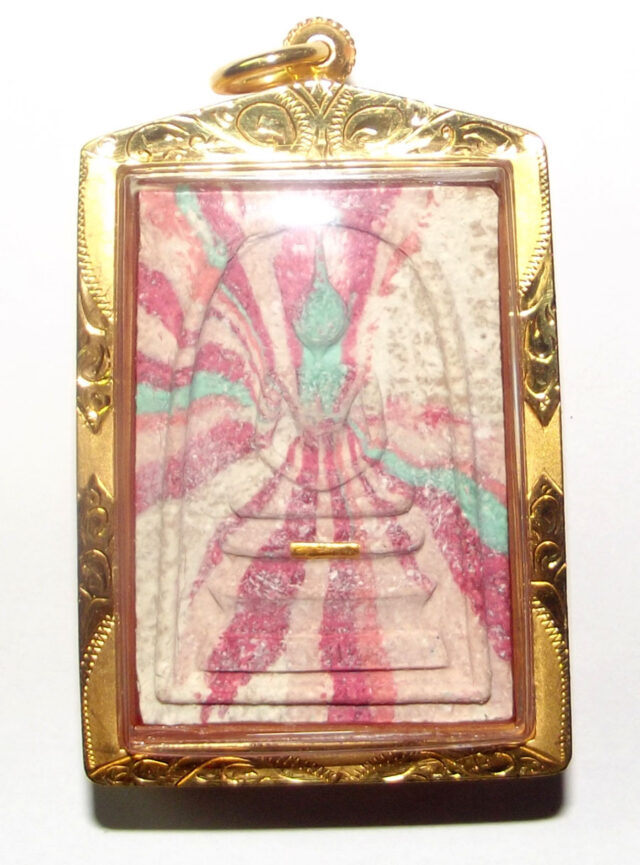 Luang Por Pae's Amulets are a Fine Class Sacred Amulet that is not outside the reach of those with lesser Budgets than some of the Wealthier Collectors.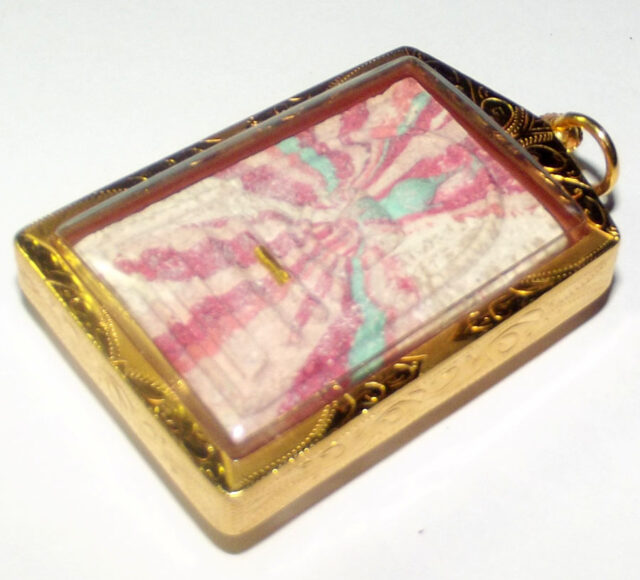 A Fine and recommendable Truly sacred Amulet of the Pim Niyom Class, easily presentable in show, and is an amulet that any Thai Amulet Collector in the Know would be quite Proud to own and Wear, however Rich or Not.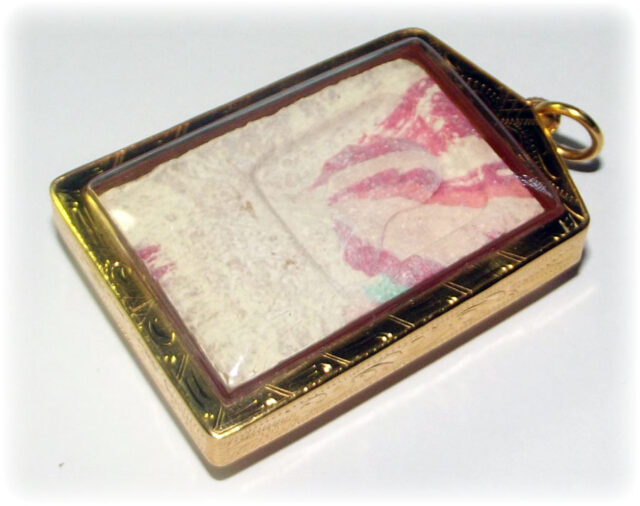 This is thus what we call a Top Class Amulet, at a very affordable price, comes including Waterproof Sealed Solid Gold Casing. 4.5 Grams of Solid Gold were used to make this casing.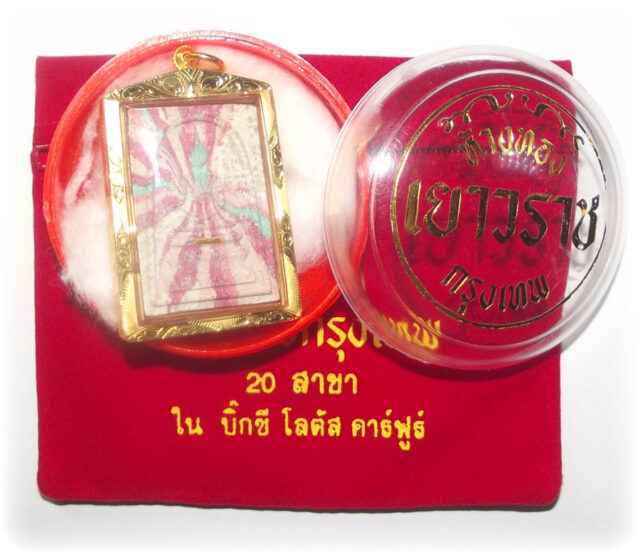 This amulet was released marking the 100th Anniversary of Wat Pikul Tong Temple, and is now a Classic Edition, very rare indeed to find. This particular model is with Solid Gold Takrut. it has been encased in 4.5 Grams of Solid Gold, which is definitely fitting, and worthy of an Amulet of this Class.
---