Wai Kroo and Buddha Abhiseka Blessing Ceremony picture gallery of the Jantr Phaen 2560 BE 88th Birthday edition of Luang Por Payungk Tammatinno, of Wat Pha Sak. Luang Por Payungk is the continuance of the Lineage Wicha of his Kroo Ba Ajarn Luang Por Hwan of Wat Dork Mai, and Luang Phu Nai, of Wat Ban Jaeng (Master of the number one Jing Jok gecko amulets of all time).
This edition included sacred powder and metallic coin versions of the Ruesi Por Kroo Ruesi Phu Paetchalugan Hermit God, along with other amulets and occult charms such as the See Pheung jantr Phaen Jaek Mae Krua Potion.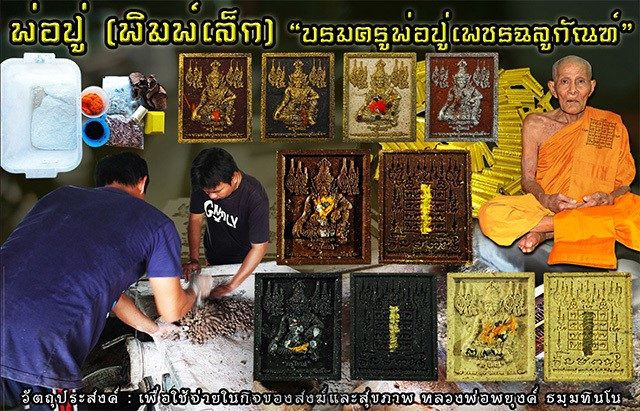 The Ruesi Paetchalugan amulets were made only in small size, but using a most highly concentrated muan sarn powder admixture, for a special series of Pra Ruesi amulets made in Wai Kroo Ceremony to the Lersi (Ruesi) Hermit God Paetchalugan, Lord of Engineering and Artisanry, and God of the Master Sorceror.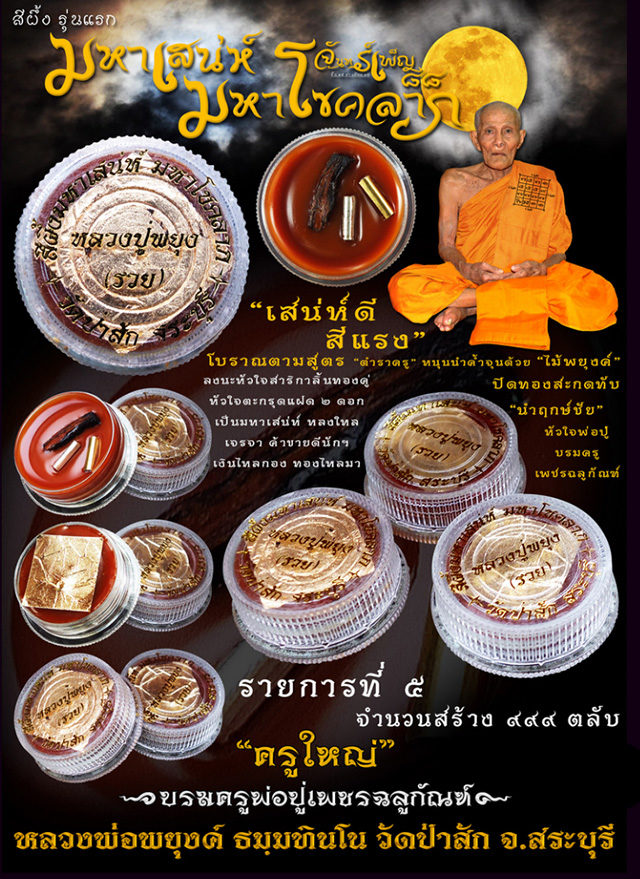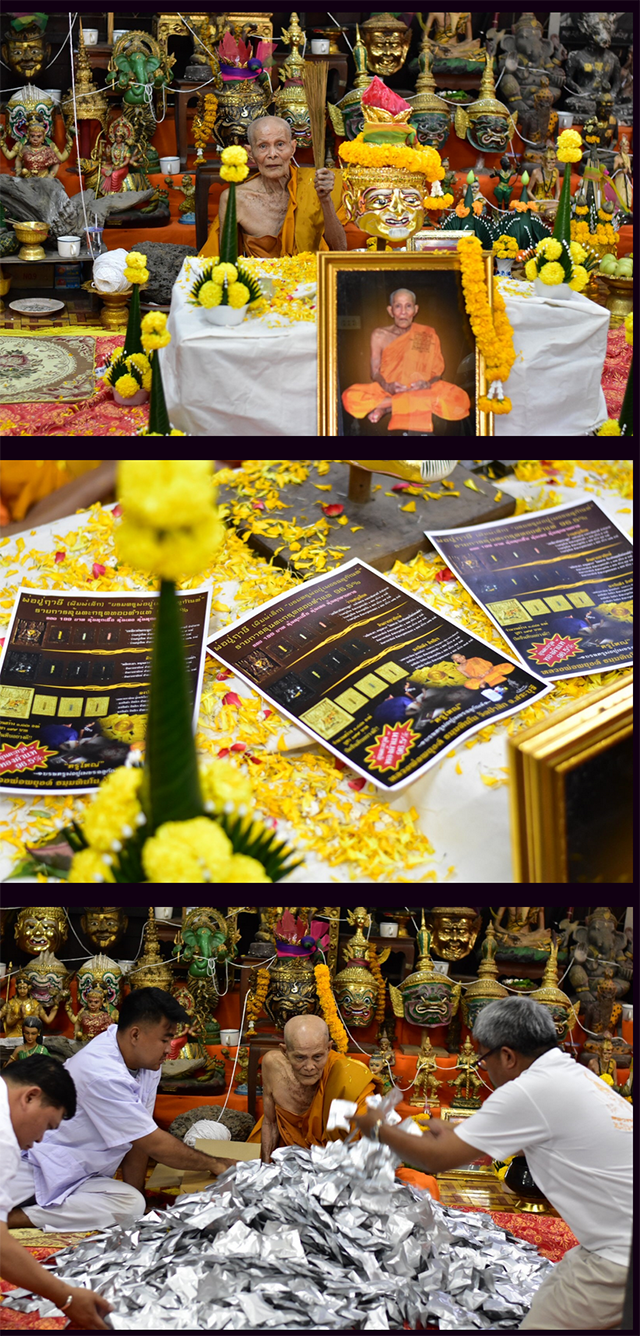 See Pheung Jantr Phaen Jaek Mae Krua.
The See Pheung Maha Sanaeh Jaek Mae Krua Maha Sanaeh Maha Choke Lap waxy Prai Oil Potion of Luang Por Payungk (Wat Pha Sak), was made for distribution to devotees that came to help out at the temple, and the kitchen ladies who come to help cook for the monks and the poor temple orphans. Released in extreme limited edition of 999 lids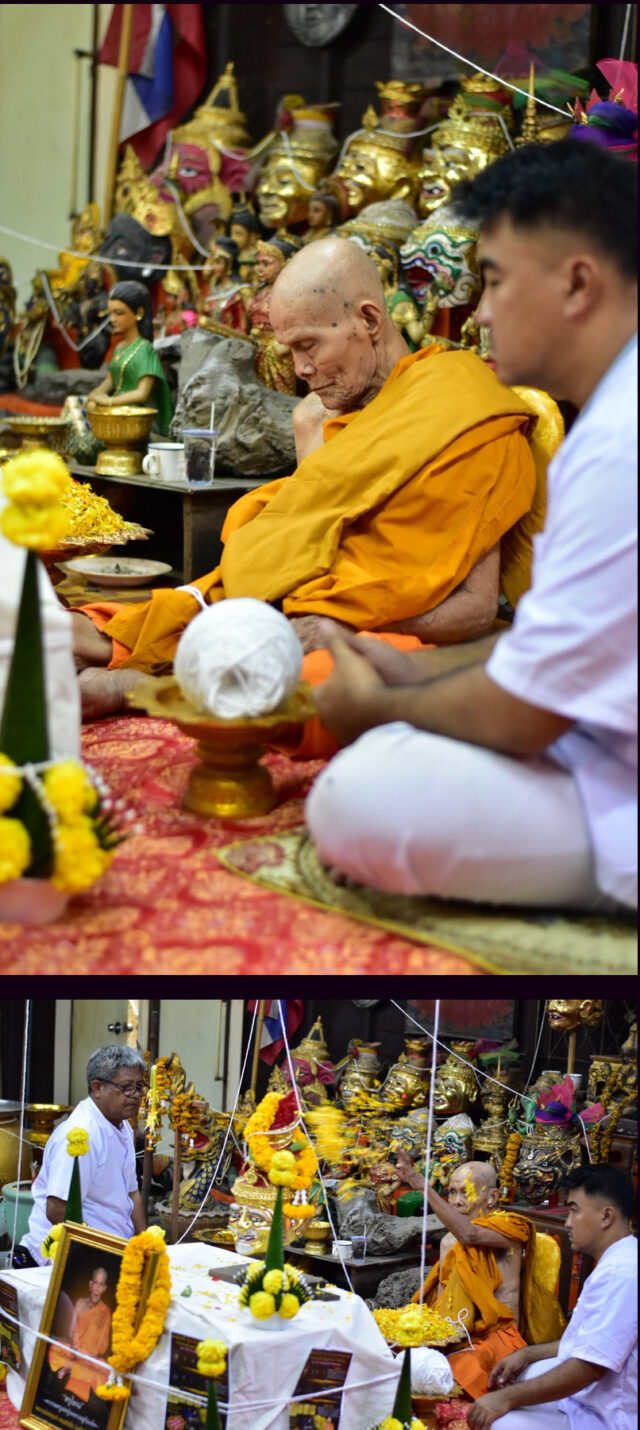 ---
---