Nang Prai Tani Banana Tree Ghost Locket, filled with Pong Sanaeh Ya Faed Necromantic Hypnotic Attraction Powders, Rubies, Ploi Sek Gem, Money Spider, Enchanted Dice for Gambling Success, 2 Sariga Celestial Golden Tongued Magpies for Cnvinving Speech, & a Takrut Maha Lap Scroll Spell Inscription Insert, for Lucky Fortunes. Released shortly before his passings, by the late great Luang Phu Kroo Ba Na, in his final edition ever, in 2559 BE. This amulet is highly preferred for plentiful possessions and wealth, power of attraction and seduction, and is also a very popular amulet for gamblers as a luck bringer.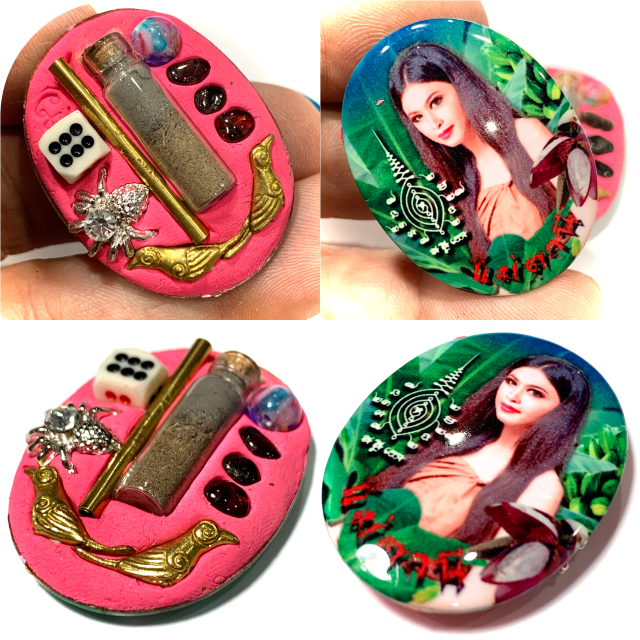 The Nang Prai Tani, is a Phii Prai Thai Ghost (Nang Prai Deva), and an Ancient Animist Wicha used as a Powerful Charm for Maha Sanaeh power of attraction, seduction, wealth and easy living, gambling and business success. Nang Prai Tani is a female ghost, just like the much more publicly known Nang Takian, who inhabits a Banana Tree of the Tani variety. In order for the ghost to be able to inhabit a Tani tree, the tree must be of a special kind called 'Tani Dtaay Prai', which is a Dtanii tree which dies when it blooms its first flowers. Nang Tani is also beautiful in appearance, just like Nang Dtakian, with green robes with a 'Jong Graben' cloth just like Ancient Thai folk used to wear. She likes to lure men into her lair, and seduce them. She has a very vengeful disposition, and is also very jealous, so that if a man who has been with Nang Tani should go with another woman, the Nang Tani will hunt the man down and break his neck bone.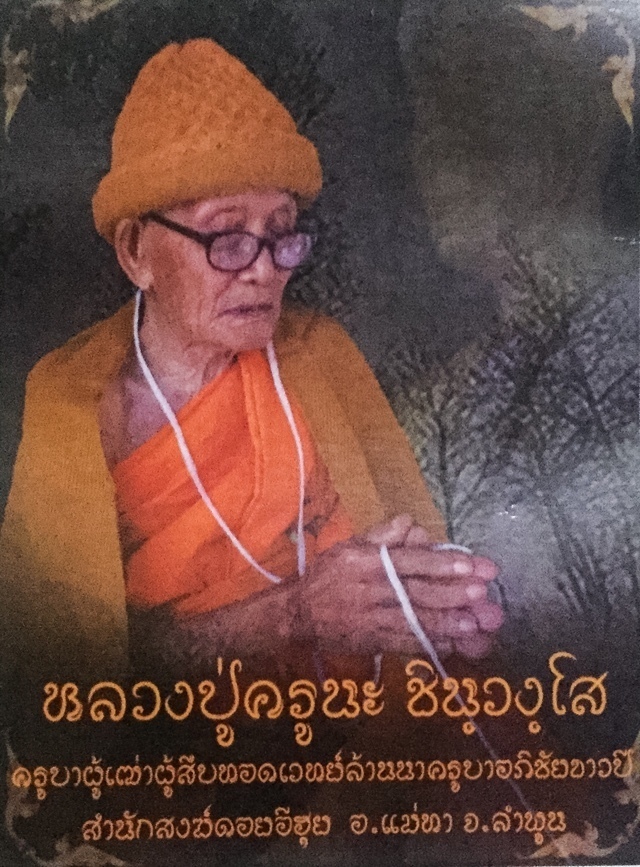 The locket comes from Luang Phu Na Chinawangso's final ever edition of amulets, now in extremely high demand and was almost immediately after release, approaching complete depletion of stocks. The edition also included Luang Phu Na's first (and final) ever edition, of the now legendary Khun Phaen Na Sethee amulets. This final edition of the now deceased Master, was released in the year 2559 Buddhist Era, and Blessed by Luang Phu Na Chinawangso, under Auspicious Astrological Alignments in the Year of the Monkey.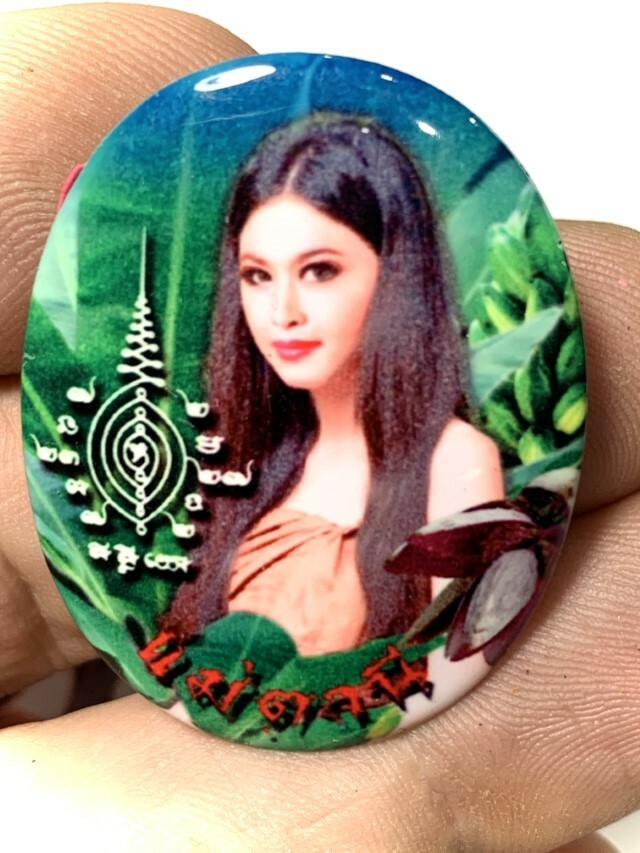 ---
---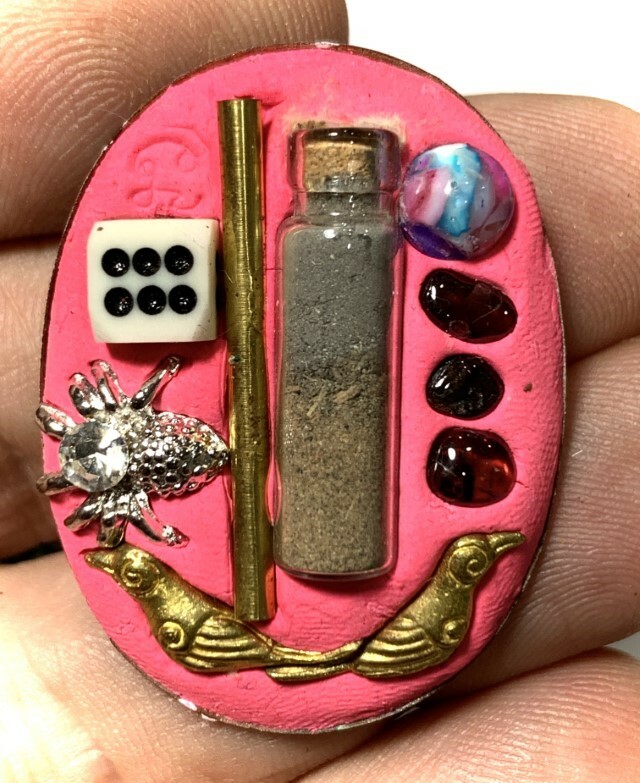 Luang Phu Kroo Ba Na Chinawangso, was a Looksit of Kroo Ba Srivichai, and is the inheritor of the Master Lineage Sorcery of Kroo Ba Apichai Khaw Bpii, who was a direct Looksit monk apprenticed to the great Kroo Ba Srivichai, who was forced to disrobe unjustly, and continued to live, and practice like a monk, thereafter wearing white, and was still revered and known by his devotees as 'Kroo Ba Apichai Khaw Bpii' (Kroo Ba Apichai in White Robes). His purity, and abilities in Wicha were highly renowned, and his life trajectory is that of a legendary Adept Sorceror Monk, of immense diligence and tolerance. He is known to have assisted Kroo Ba Srivichai in constructing the path up the mountain to Wat Doi Suthep Temple in Chiang Mai.
This was his final edition, which included these lockets in oval and oblong shapes, his famous Paya Ling King Kluay Banana Feasting Monkey Deity, three types of Khun Phaen with Metal covered faces in large Pim Yai and small Pim Lek sizes, magic Candles, for Burning and Chanting in Bucha to the In Koo Deva of Love, See Pheung Dork Rak Sanaeha Attraction lip Gloss Potion, Ma Saep Nang Thai Lanna Sorcery Animist Lady-Horse Charms as Loi Ongk Statuettes, in both dry form and encased in Nam Man Prai Oil.

---