Description
The province of Ayuttaya is renowned as being the province which always produced top Gaeji Ajarn Master Monks thorughout all Eras, and this is as true in the present day, as it was in olden days. One of the present day's most prominent Masters is Pra Kroo Kasem Janta Wimol, or commonly known as Pra Ajarn Daeng Sirijanto, of Wat Bom Raman, in Tambon Suan Prik, in Ayuttaya.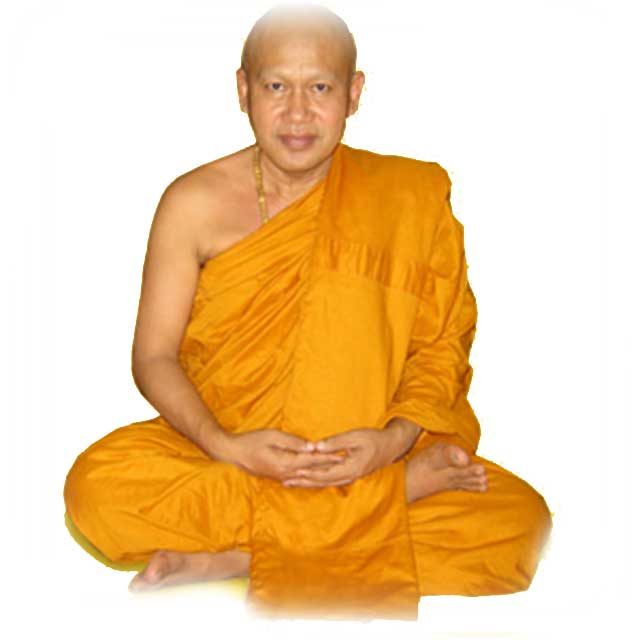 Pra Ajarn Daeng, abbot of Wat Bom Raman was a Rang Song spirit medium of the Lersi Por Gae Lersi Dta Fai Hermit God before he ordained as a monk, who dressed in white and kept precepts as a Lay master. He kept vegetarian practice to keep his body free of animal flesh to allow higher devas to enter his body, keeping eight precepts.
He would practice deep meditation, and is said to have developed his powers to be able to master Wicha within the Dtamra Saiyawaet Sorcery Grimoires through training under a Sorceror of the Eastern Surin Province, when he was traveling on Tudong forest wandering, to intensify his powers and gather Wicha through the practice of solitary wandering and the 13 rules of Tudong. He was bestowed Wicha by the Great Luang Por Phol, who was the successor to Luang Phu Jantr of Wat Nang Hnoo in Lopburi. He mastered the Kammathana practices of Luang Por Pra Kroo Kittisakti Kitisaro, who was the successor Teacher to Pra Ajarn Tamma Chote, the great Kammathana master of olden days of Wat Mahatat.