Description
Many of his amulets are purely Buddhist and preserve the classic forms of Thai Buddhist Votive tablets. His occult charms and talismans such as his Takrut are legendary for their Klaew Klaad Kong Grapan Chadtri Maha Pokasap power, especially those which use his Wicha Hmai Jet See rainbow silken spellbound cords.
The Pra Kring Buddha is said to bestow twelve types of auspicious blessing to the person who owns one. The blessings are given through the vibrations which resound from the tiny chanuan bead which rattles within the base of the Pra Kring. The Pra Kring Buddha, is also known as 'Bhaisajyaguru', who is one of Seven Bhaisajayagurus, and is said to have two Bodhisattvas under him; the 'Pra Suriya Bprapaa Potisat' (Suriya Bhrapa Bodhksattva), and the Pra Jantra Bprapaa Potisat (Chandra Bhrapa Bodhisattva).
This is the origin of the Pra Kring Amulet's legend, which was conceived of, and only made here in Thailand. Of all the other Buddhist countries who revere it, only Thailand is responsible for its making.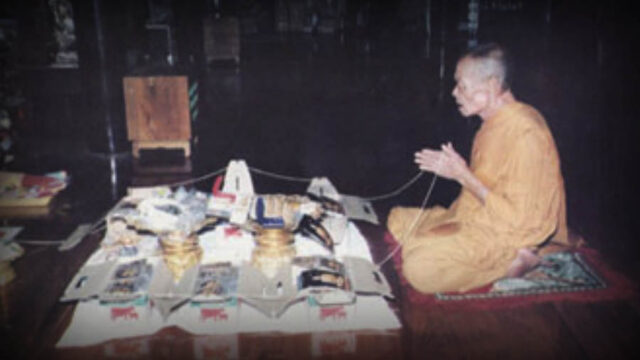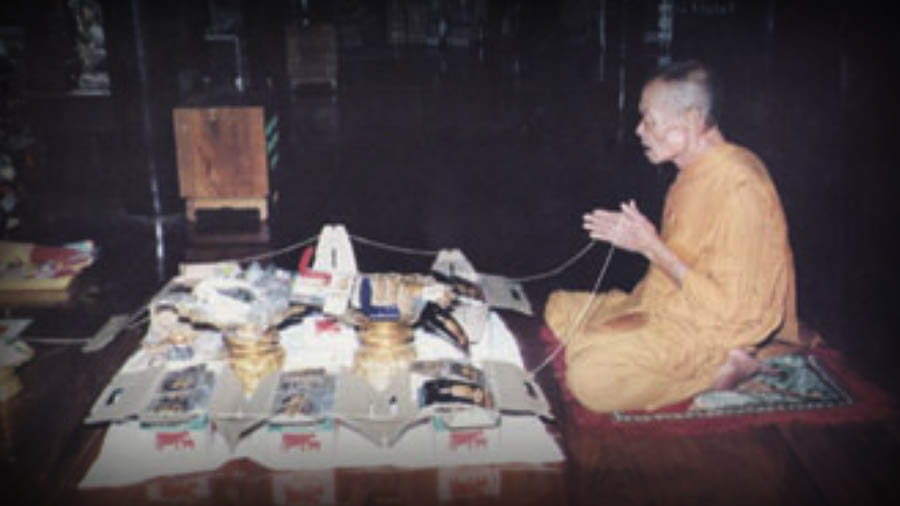 Luang Por Hyord, of Wat Gaew Jaroen is a Great Deceased Master of the Samutr Songkram Province, whose amulets are extremely powerful and preferred in the amulet scene . Luang Por Hyord's ability to empower amulets with Kong Grapan Chadtri Klaew Klaad Metta Maha Niyom Maha Lap Maha Pokasap magic was legendary, and his many kinds of amulets are all extremely favoured, and seldom seen in circulation, for they are mostly all long since in the collections of devotees.
The amulets of Luang Por Hyord are immensely favoured in the central region of Thailand, and of course extremely so in the Samutr Songkram Province above all.