99.00$ – 108.00$
The famous all time classic, and time-proven powerful Takrut Look Om Lokatat Mad Daay Ha See cordbound Yantra Spell, of Luang Por Hyord, of Wat Gaew Jaroen.  This exhibit is the first edition, which is an immense rarity to find, especially considering how the second edition is already considered immensely rare to find in its own right, and changes hands at relatively high prices.
The Takrut Look Om Lokatat, is one of Luang Por Hyord's most well known and favored amulets, highly regarded for its immense power, despite its small portable size. The Takrut scroll has visible hand inscriptions of the Kata Hua Jai Lokatat, Yant Bai Pad and Ongk Pra, from Luang Por Hyord, and an Indented Code Yant Dto First edition series Stamp,  embossed on the surface of the sacred Yantra foil.
Description
The Takrut employs the Wicha Pluk Sek Daay Akom rainbow cord spell (found in 5 colored and 7 colored versions), for which LP Hyord, and various other masters of the lineage have made a legendary Wicha in Thai Buddha Magic, which only few Master Monks in History have echived repute in mastery of the Wicha.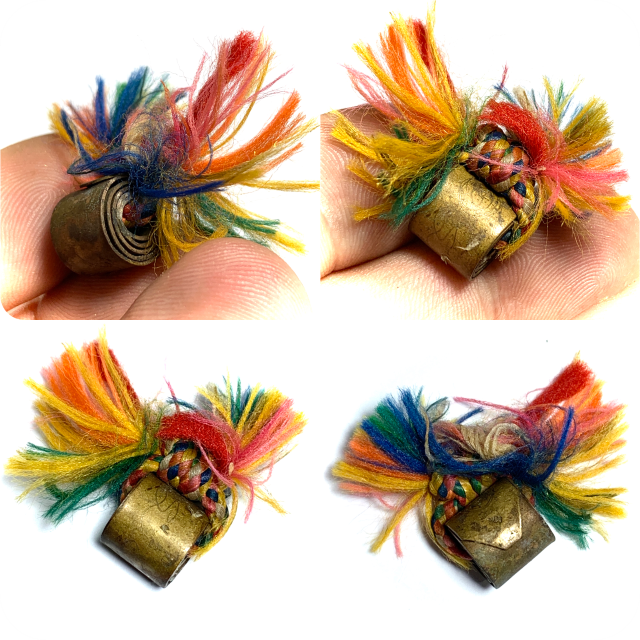 Luang Por Hyord was one of these Masters, whose name resides among other great Masters of Takrut Lokatat such as Luang Phu Rian of Wat Nong Bua, and Luang Phu Jai, of Wat Sadet, to name a couple. The Great Luang Phu Jai, who received the Wicha Takrut Lokatat himself  from LP Yim of Wat Nong Bua (the number one Master of the Takrut Look Om Lokatat), was the Ordaining Officer of LP Hyord, and his Kroo Ba Ajarn Mentor in transmission of the Wicha Takrut Lokatat. Luang Phu Jai, in turn, received this Wicha from the Great Olden Days Master, Luang Phu Yim, of Wat Nong Bua in Kanjanaburi.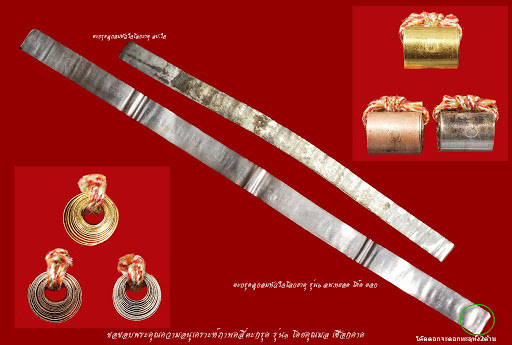 Luang Por Hyord's use of rainbow silken magical spell-binding cords is part of what makes his amulets and charms carry such good luck with them, for the Wicha Daay Hmai Jet See is a highly auspicious Wicha, that aligns one's astrological influences, in a way that removes obstacles, and attracts lucky fortunes.




Luang Por Hyord also continued the inscription of the Hua Jai Lokatat of Luang Phu Jai (Wat Sadet), which is one of the essential components of this particular lineage sorcery method of Takrut Lokatat, copmposing the following elements of empowerment; 1. Yant Dto, 2. Yant Ongk Pra, 3. kata Hua Jai Lokatat, 4. Yant Bai Pad (Yant Maha Ud/Yant Pra Ratanadtrai).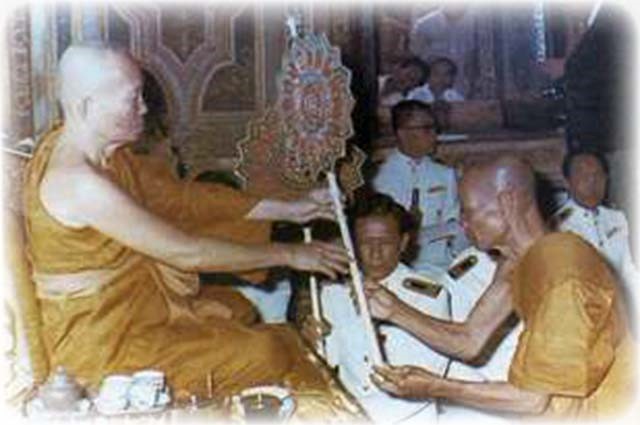 Luang Por Hyord, of Wat Gaew Jaroen is a Great Deceased Master of the Samutr Songkram Province, whose amulets are extremely powerful and preferred in the amulet scene . Luang Por Hyord's ability to empower amulets with Kong Grapan Chadtri Klaew Klaad Metta Maha Niyom Maha Lap Maha Pokasap magic was legendary, and his many kinds of amulets are all extremely favoured, and seldom seen in circulation, for they are mostly all long since in the collections of devotees.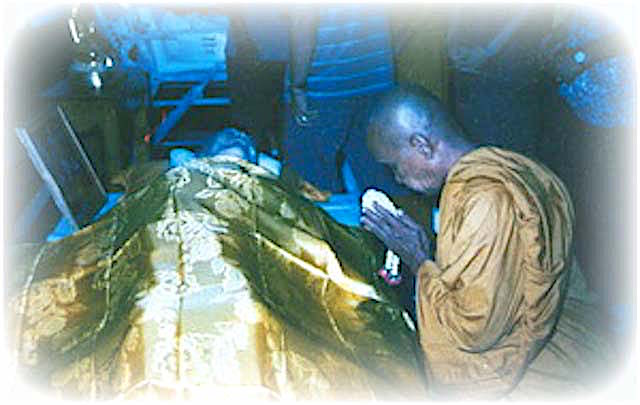 The amulets of Luang Por Hyord (2454 – 2541 BE), are immensely favoured in the central region of Thailand, and of course extremely so in the Samutr Songkram Province above all.
Luang Por Hyords Relics, reside within a Glass Coffin in the Mausoleum Shrine to Luang Por Hyord, at Wat Gaew Jaroen. Devotees come to pray to the Master Luang Por Hyord every day since his passing, and beseech his blessings.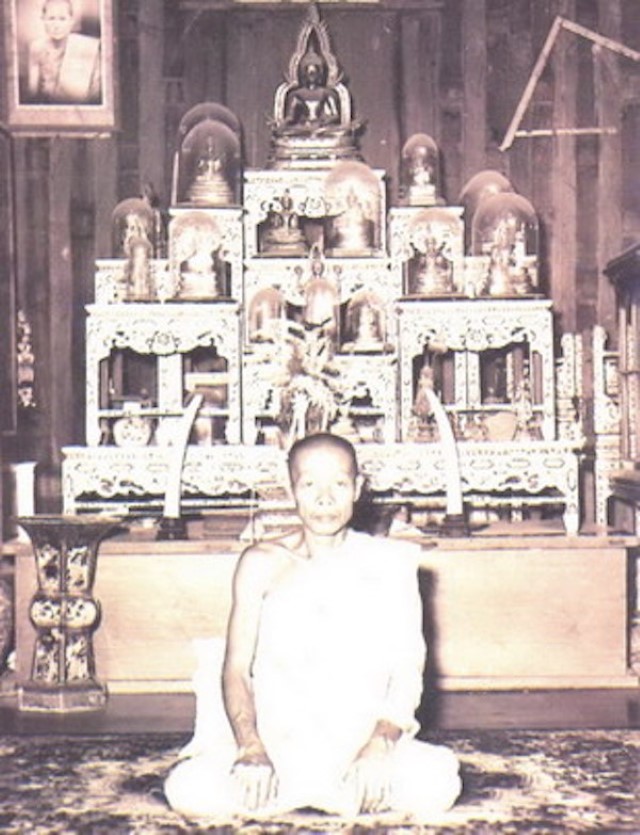 The Talismanic Charms of Luang Por Hyord receive Legendary Status with his Looksit, for Klaew Klaad Kong Grapan Chadtri Maha Pokasap Power. His Takrut Look Om Lokatat first edition is extremely revered, and sought after, and is one of the most jealously guarded amulets by his devotees.