Description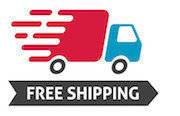 Luang Phu Geng is a Gaeji Ajarn of the Ubon Rachathani Province, who has received Wicha of the Luang Phu Tim Lineage of Wat Laharn Rai, and released these Hanuman Loi Ongk Statuettes in the 'Serb Dtamnan' (continue the legend), fashion, which is a way of preserving and nostalgically revering the great original Hanuman of Luang Phu Tim, and calling upon his power to dwell within the amulets of his lineage mastery.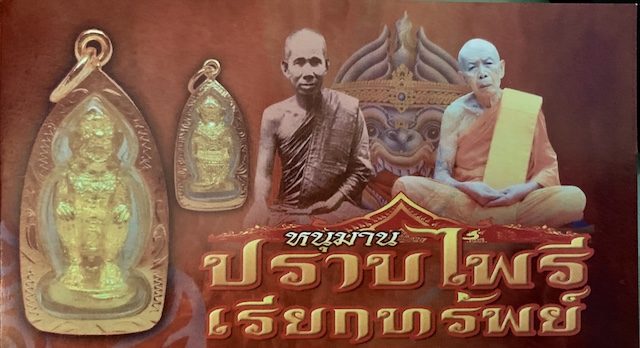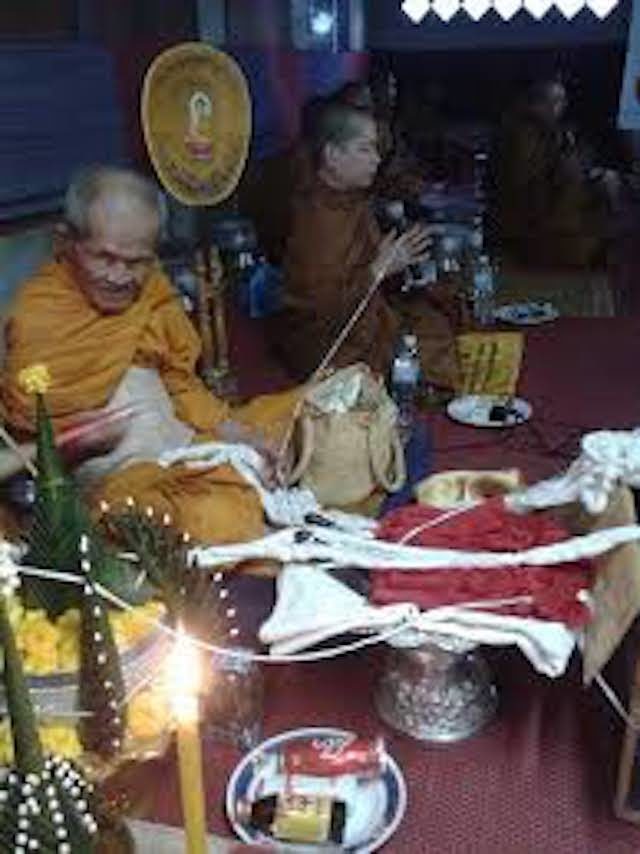 This Hanuman Amulet Comes with Box Included and Gold Micron Waterproof Casing included, along with Free Shipping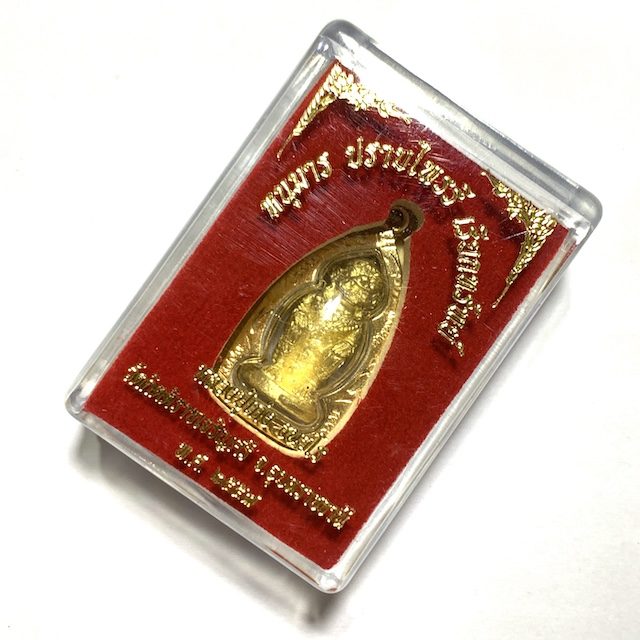 Hanuman is the Vanora Monkey General of the God Rama (Incarnation of Vishnu Avatar), in Calmiki's Ramayana Vedic Epic. He is the Conqueror of Demons, and Deity of Fidelity, Victory, Prosperity, and Fast Wittedness, with the Invincible Power of Immortality Bestowed Upon Him by his Father Vayu, the God of the Wind. Popular Deity of Muay Thai Warriors and Devotees of Sak Yant Thai Temple Tattoos, and those who Seek Victory and Accomplishment.
A host of other Great Masters were present to assist in the ermpowerment of this special edition of Hanuman amulets, which were passed through 5 separate Buddha Abhiseka Blessing Ceremonies, for quintuple powerful magic, and to receive blessings from all the monks possessing the necessary Wicha for this amulet. The Hanuman amulets were made in varius kinds of Sacred Metals.