39.99$
Thao Waes Suwan Asura Deva, in Nuea Pong Prai Kumarn Powders, with Ploi Sek Maha Pokasap Enchanted Gemstone fragments from Luang Phu Tim (Wat Laharn Rai) sprinkled into the rear face of the amulet. The amulets were made in limited edition of 2,999 amulets in this particular Muan Sarn Clay.
Released as a special edition, at Wat Lahan Yai in Rayong, empowered in Buddha Abhiseka Blessing Ceremony, by the great Luang Phor Sin Pattajārō, in various Pim with different kinds of Muan Sarn Sacred Powders, as well as in 'Rian Lor Boran' old school forged metal coin form using Ancient Chanuan Sacred Metals. Reccommended for protection against Black Magick and Ghosts (Bhūtā), Increasing Status, Promotion, Wealth, and to Guard against Thievery, and prevent Loss of Chollateral Assets, and Possessions.
1 in stock
Description
Small fragments of 'Ploi Sek' (Blessed Gemstone) from Luang Phu Tim, for Maha Pokasap Wealthy Treasures, are sprinkled into the Prai Kumarn muan sarn of the rear face. 4,999 amulets were made in Nuea Gon Krok Ruam Muan Sarn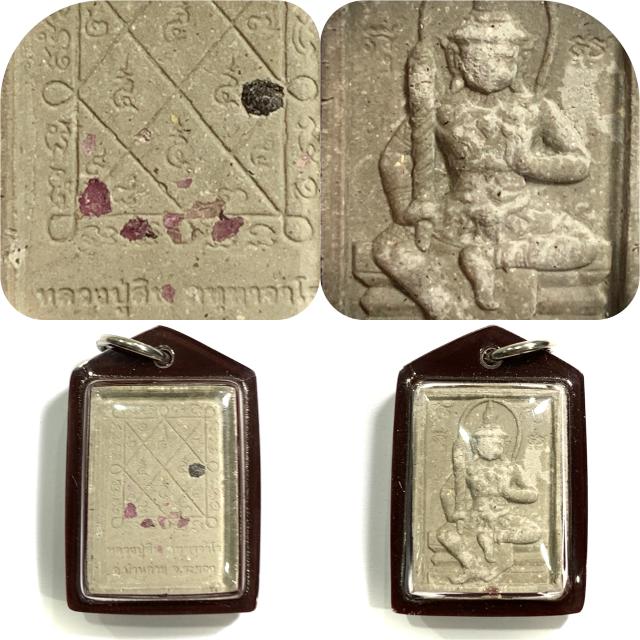 The amulets became an instant success after release, and are currently along with all other Taw Waes Suwan amulets the preferred amulet for 2562-256-3 BE period, and many temples are seen to be releasing Thao Waes Suwan (also more commonly spelled as 'Taw Waes Suwan') Asura Deva amulets for that year, after having looked into the astrological forecasts and seen into the future, to know which kindof amulets and Deities are necessary to worship for smooth passage through the times to come, protect against black magic and thievery, increase status, promotion and prosperity, and prevent loss of assets.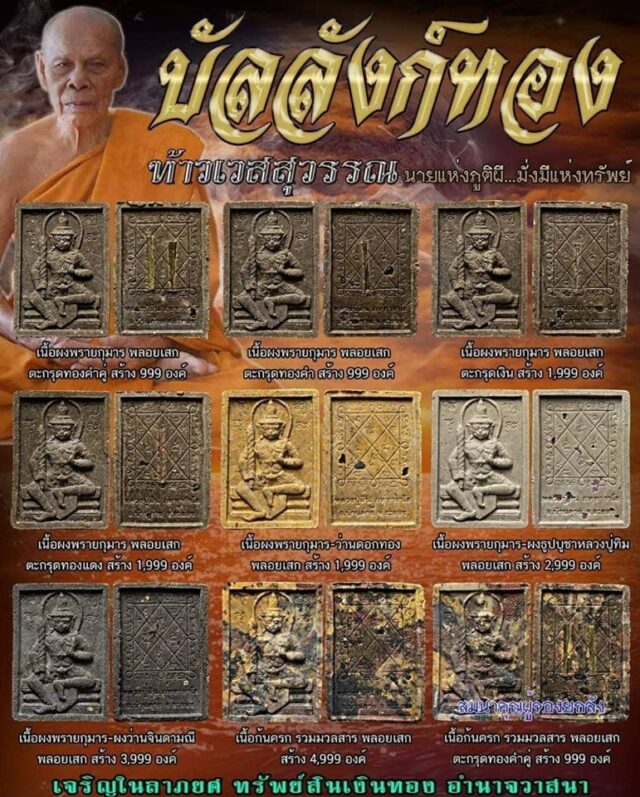 Comes with Original Box from the Temple, and Waterproof Casing included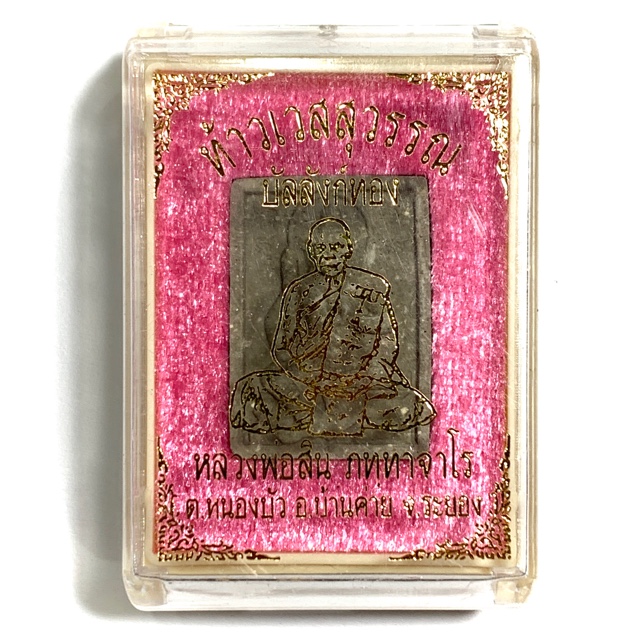 Luang Phu Sin of Wat Laharn Yai in Rayong, is a top Lineage Master of Luang Phu Tim (Wat Laharn Rai)., and of the preservation masters of the Wicha Pra Khun Phaen Pong Prai Kumarn of Luang Phu Tim.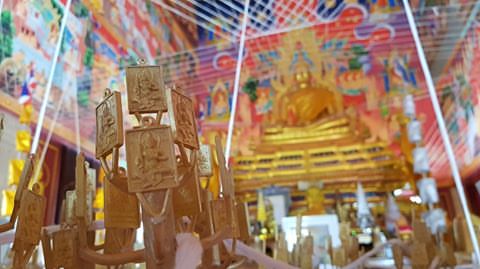 Luang Phu Sin of Wat Laharn Yai (Rayong), is along with Luang Por Sakorn (Wat Nong Grub, Rayong) and Luang Por Somkid of Wat Beung Tata (Rayong), one of the three major Looksit of Luang Phu Tim of Wat Laharn Rai, and one of the three direct lineage masters who inherited the Magical Wicha from Luang Phu Tim.
Luang Phu Sin, is one of three masters were given shares of the famous Pong Prai Kumarn (sometimes spelled as 'Plai Kuman') powders, for extensive transmission of the Wicha, through both Magical training, and the use of the same original Muan Sarn Ingredients for the magical amulets and charms made in the lineage of this particular Master
Below; Luang Phu Sin and his amulets featured in 'Pra Geji' Magazine