Phra Pid Ta (Pid Tawarn) Thai Amulet from the Ud Maha Lap Yim Badtiharn Yim Rap Sap Edition of amulets, made from Nuea Pised Bat Tong (Special Gold Sprayed Sacred Powders), with hand spell inscriptions on the rear face, 2 Takrut spell inserts, and a limited series number with code stamp on the base. This Phra Pid Ta amulet was empowered and released by the Continuance Master of the Legend of Luang Phu Suang, the Inimitable Luang Phor Khao Heng, of Wat Dtaban Satatam, in Surin.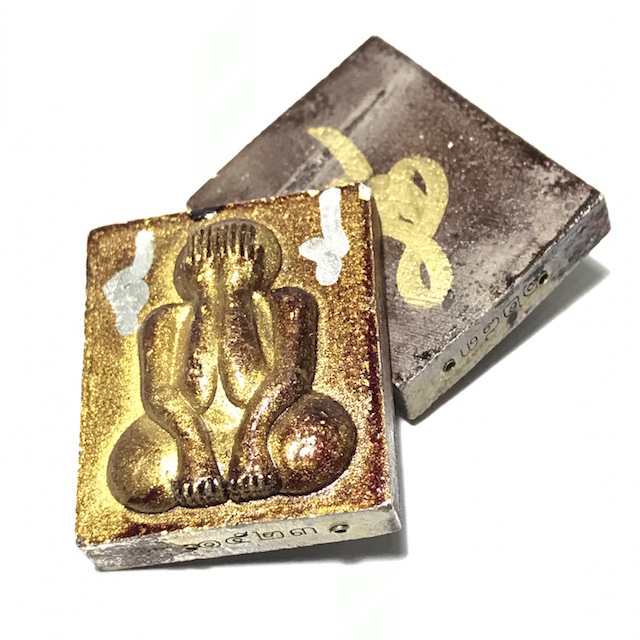 Various Buddhas or Bodhisattvas or Deities are fashioned into the posture of Phra Pid Ta, or Phra Pid Tawarn (meaning 'closing the orifices). Pid Tawarn can close 7, or 9 orifices (seven being called 'Phra Pid Sadtatawarn' and nine being called 'Phra Pid Navatawarn'). The Phra Pid Ta is considered to be an amulet with 'Maha Ud' and 'Kong Grapan' power (invincibility and gunstopping power), but is also made as a wealth bringer, in which case, the amulet will be called 'Phra Pid ta Maha Lap'.
---
---
Luang Phor Khao Heng chose the Phra Pid Ta Ud Maha Lap amulets for special empowerment with strong leanings towards Metta Maha Niyom Choke Lao Pokasap magic, to increase Mercy Charm and attract Wealth and Lucky Circumstances.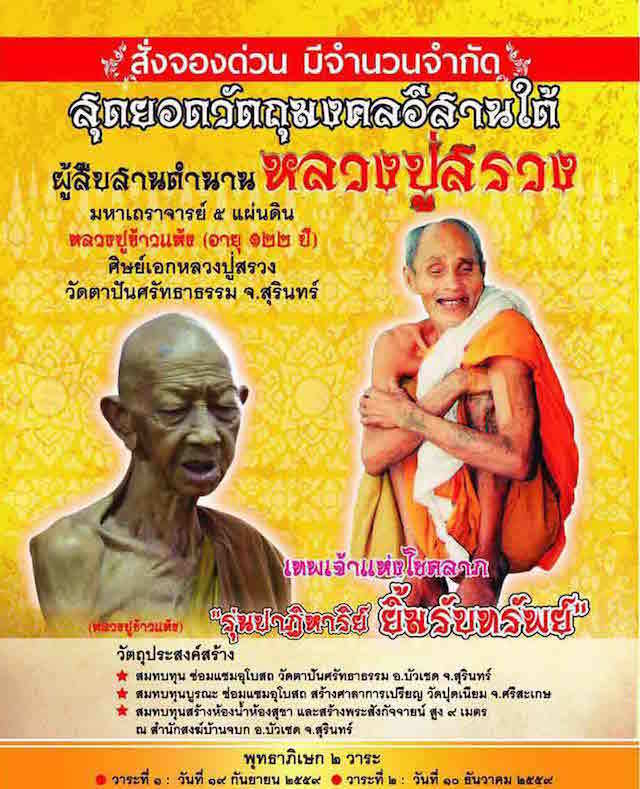 The Phra Pid Ta Ud Maha Lap amulet has been blessed with powers to increase professional success and personal wealth, and increase popularity and status in social and professional areas of Life. The Phra Pid Ta also provides Klaew Klaad Protection. If you wish to protect against thieves, burglars or pestering enemies, light 5 sticks of incense and pray to the Phra Pid Ta to protect you.
---