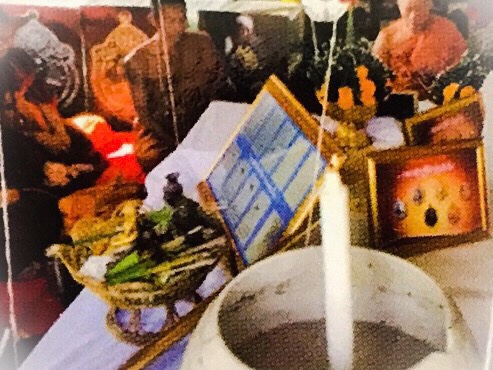 Buddha Abhiseka Ritual Amulet Blessing Ceremony of the Rian Hlor Hlang Yant Paed Tidt Cast Sacred Metals Guru Monk Coin on New Year's Eve of the Year 2560 BE at Wat Ban Jan, with Gaeji Ajarn Master Monks of the Wat Ban Jan LP Moon Lineage performing chanting and meditative empowerment of the amulets, with invocations of the spirit of LP Moon to assist with his blessings and powers.
Below Image; Collage of the Blessing Ceremony of the Rian Lor Hlang Yant Paed Tidt Luang Phu Moon Wat Ban Jan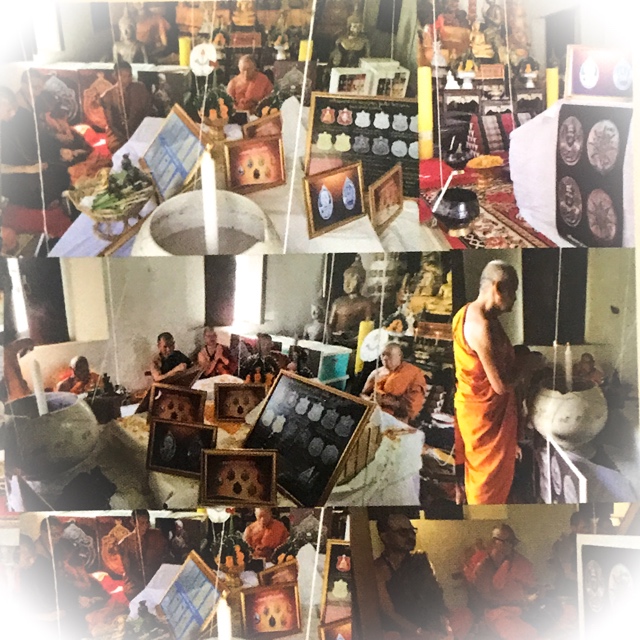 The Buddha Abhiseka Blessing Ceremony was performed at Wat Ban Jan on Sunday 24th December 2560 BE, with the Monks of Wat Ban Jan to assist in the chanting of the Dhamma Chakra.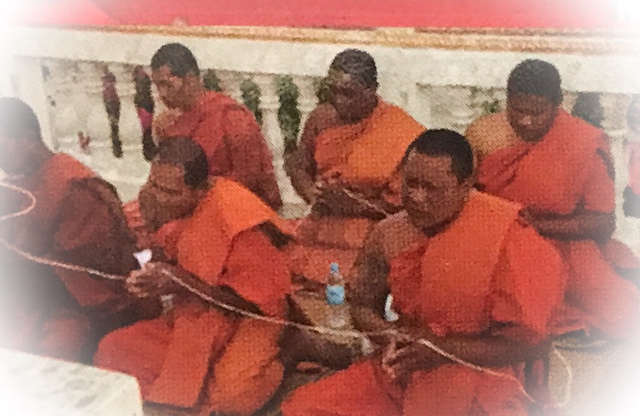 To lead these Monks and bring true power to the amulets, Five great Master Monks of the LP Moon Lineage to be seated at cardinal points around the amulets to perform the meditative empowerment (called 'Nang Prok' in Thai);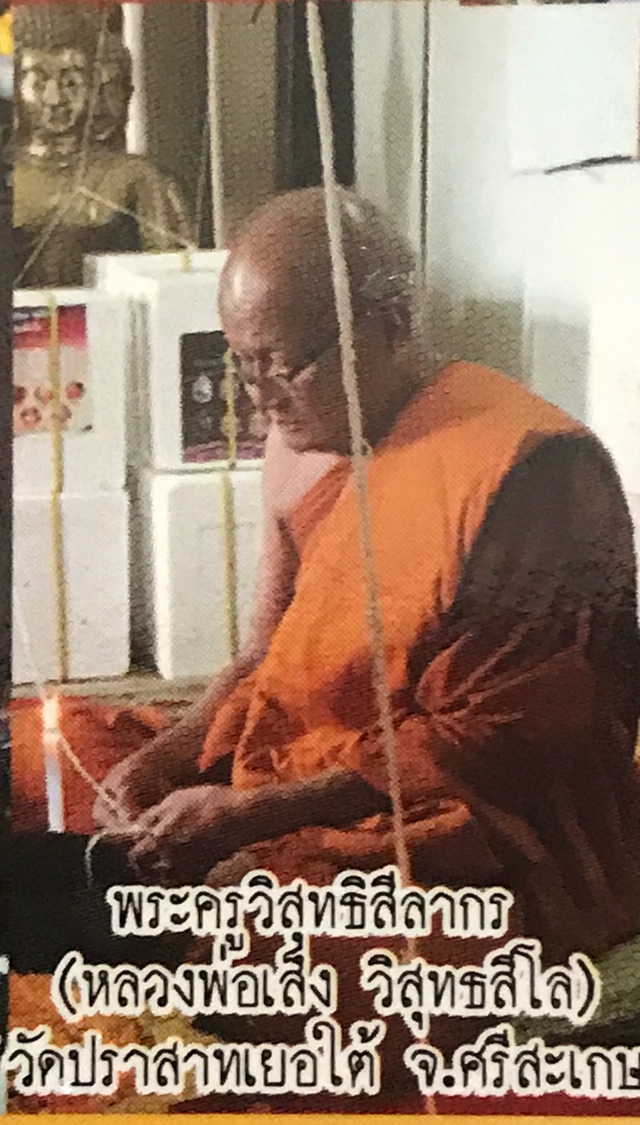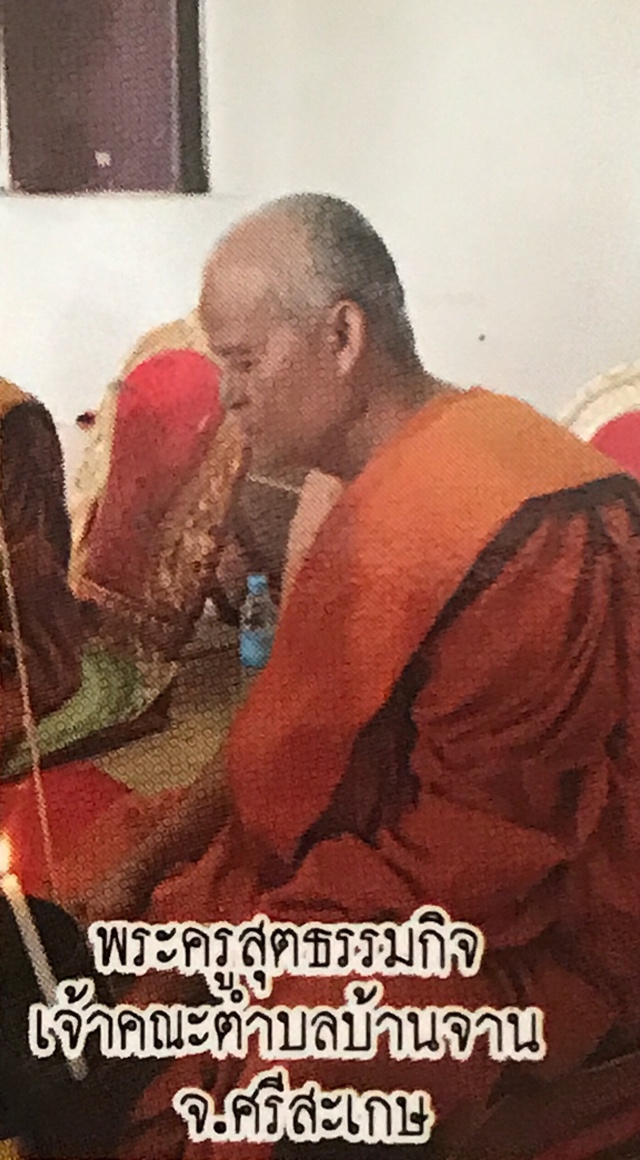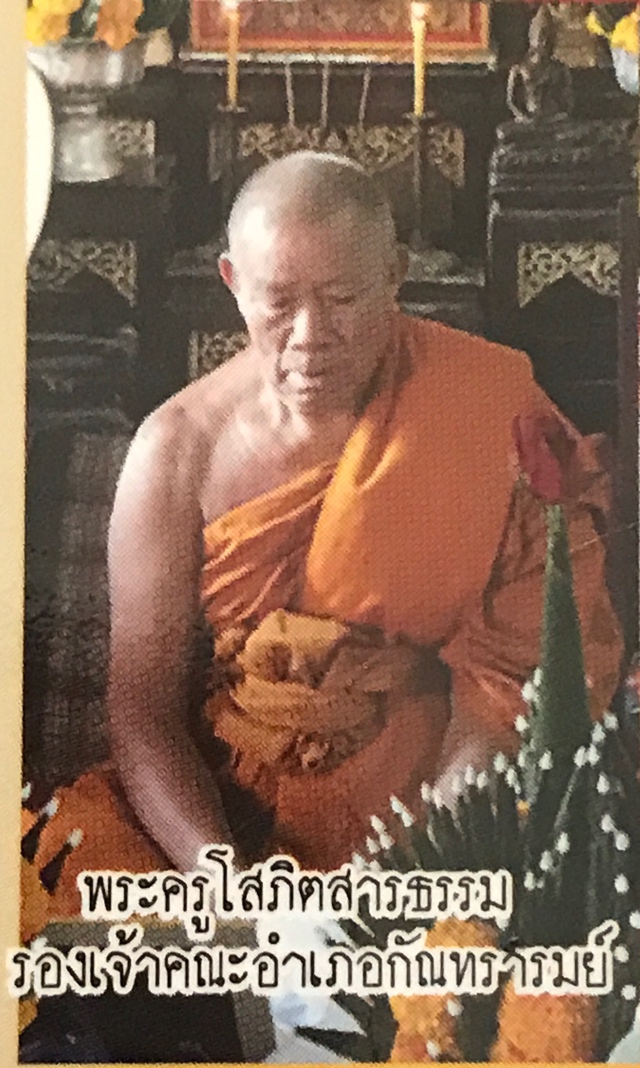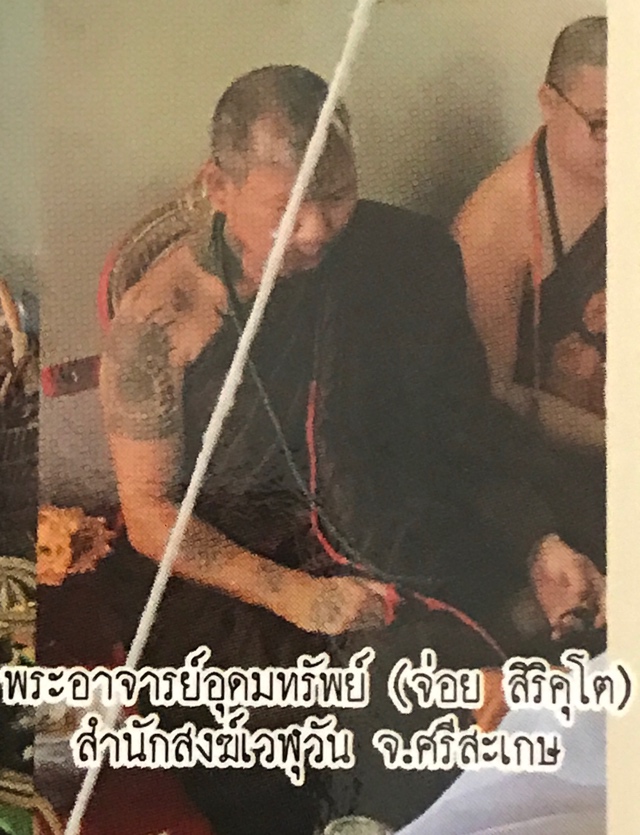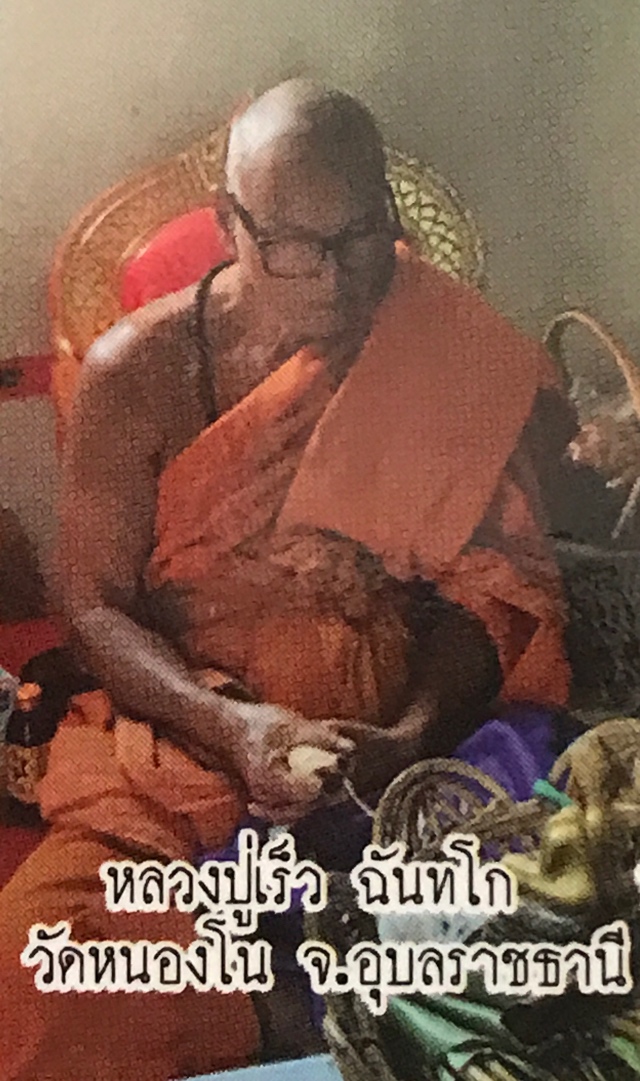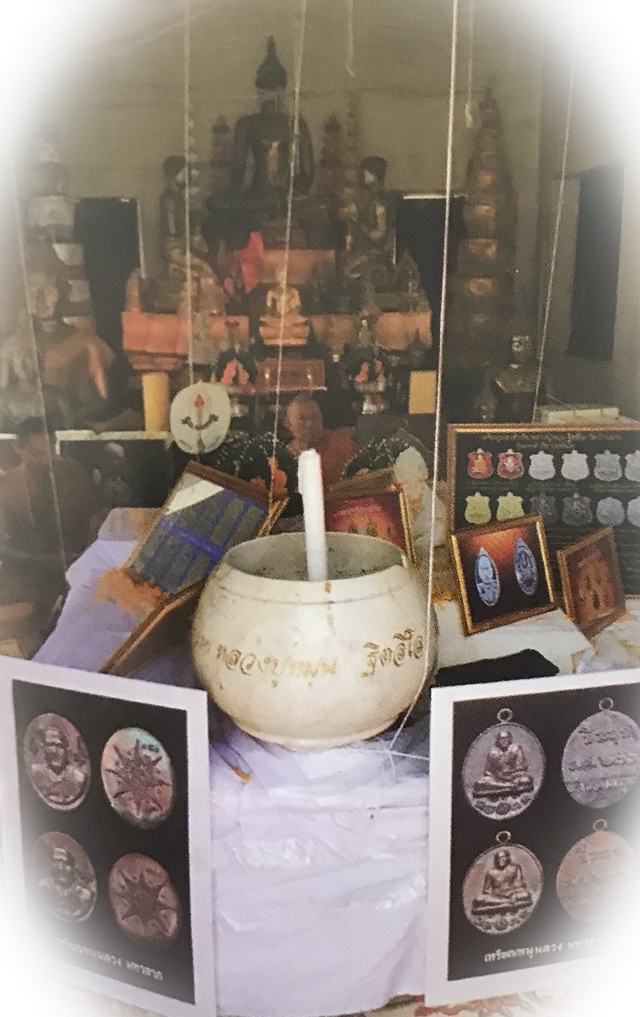 The Coins were made in three different types of Chanuan Muan Sarn sacred Metals;
1. Nuea Maha Chanuan (9,709 amulets made).
2. Nuea Albaca Pasom Chanuan (3,444 amulets made).
3. Nuea Ngern (solid silver – only 19 amulets made).