Presenting a powerful amulet for dominion, status increase and invincibility, blessed by the Great Luang Phor Chan of Wat Bang Bor; The Sacred Singh Salika Maha Pokasap Wat Ka Hlong, with Special Blessing by Luang Phor Chan of Wat Bang Bor. The Singh Salika is a Himapant Lion, carved from bone, using the Wicha of the great Luang Phor Derm, in 'Yorn Yuk nostalgic style, which emulates the artistic interpretation of the famous Singh Gae Luang Por Derm, of Ancient Times. This edition was made with compassion and generosity of Luang Por Chan bestowing blessings, to donate the entire edition to the temple of Wat Ka Hlong, for their fundraising needs
The amulets were empowered by Luang Por Chan at Wat Bang Bor on Monday 20th November 2560 BE, in his Kuti in solitary empowerment session.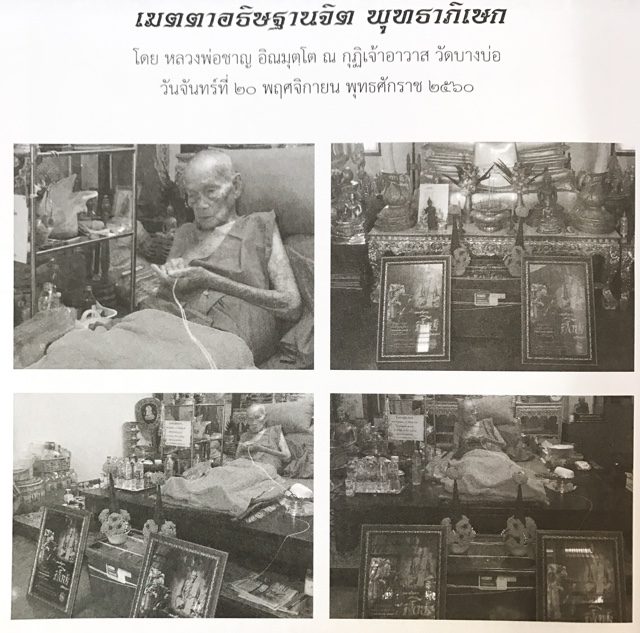 The Singha Lions were created according to the formulas of the great Luang Por Derm (Wat Nong Po), for Maha Amnaj, Klaew Klaad, Serm Yos, Kong Grapan and Maha Pokasap Power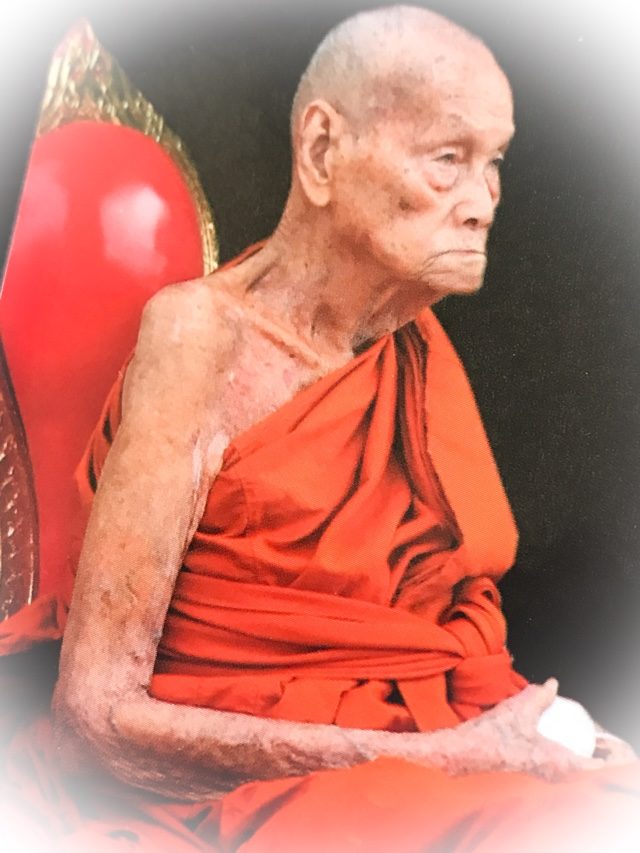 Below are some pictures of the Buddha Abhiseka Ceremony – click each image to view in full size
Luang Por Derm, of Wat Nong Po was famous for his carved bone and ivory or wooden occult talismans and images, and the Singh Himapant Lion was amongst the most highly preferred of all, along with his Mitmor Spirit Knives. The Pantheon of amulets of Luang Por Derm can be placed into two main categories, namely those which were made as official edition at the temple, and those which were made by artisan devotees, who brought them to Luang Por Derm to bless. For this reason, we see so many hand carved pieces of fine miniature Buddhist imagery within the grand pantheon of amulets of Luang Por Derm, made from various sacred substances, ranging from Ivory, Metal, Bone, and Carved Sacred Wood.